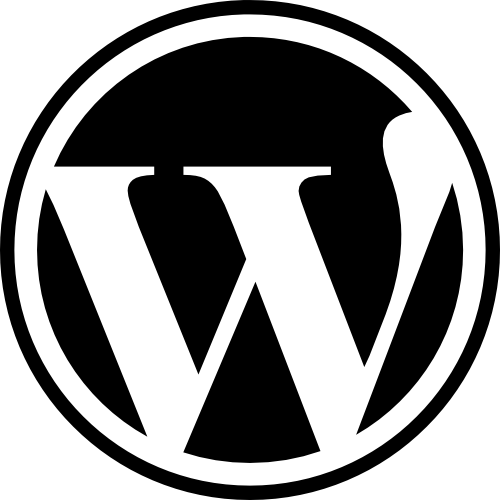 Everyone knows their company needs a website. In some cases you may need a dedicated website to specifically feature a product or service that you offer. At CDCI Development we understand this and strive to provide you with the best solutions that are right for you.
Today close to 30% of the websites online are powered by WordPress, of that close to 7% of those are constructed using the Divi Theme by Elegnat Themes.
For companies that have flexibility to work with existing development tools you can't beat what WordPress powered by Divi brings to the table. If you can use Microsoft Word you can use Divi. The Visual Builder is simply unmatched.
We also do not stop there. Divi has a huge following and development community known as  the "Divi Nation". From this large community we have obtained a number of commercial plugins specifically for Divi.
Every website we design includes Divi and the entire suite of plugins that we have assembled. This allows your site to grow and develop as it is expanded upon. Better yet? You have the ability to update yourself as well should you choose to.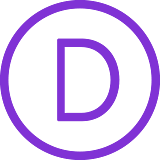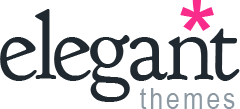 WordPress Powered by Divi
The following list highlights some of the more notable plugins included in the suite of tools with each and every website that we produce.
Used in the initial revision of your website or not, they are included in all our packages and can be used at any time.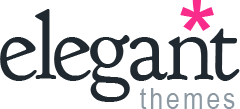 Elegant Themes
Divi Theme – Complete with the Visual Builder
Bloom Plugin – Email list building plugin. Interfaces with most major email services.
Monarch Plugin – Social Media Support

Divi Booster
Divi Booster – A plugin that provides you with dozens of switches to helps perfect the appearance of your website.
Divi Breadcrumbs – Adds a module to the divi builder that provides the ability to create breadcrumbs menus.
Divi Code Snippet – Adds a module to the divi builder that provides more options for formatting computer programming code type text. It can be used for other purposes besides simply formatting computer programming code.

Divi Life
Divi Bars – Provides you with the flexibility to create "bars" to highlight or feature a message, sale, product, or service. Commonly you would see this single line at the top of a webpage to advertise some sort of sale. It can be used for much much more.
Divi Overlays – Provides you with the ability to create pop-up boxes anywhere on your page. Can be triggered by a page load, when the site visitor leaves the page, or when the site visitor hovers over or interacts with an element on the page.
Divi Mega Pro – Used for the creation of Mega Menus, like we use on our site here for the drop down menu choies. This pop-up/drop down boxes can be attached to any element on the webpage. Can be used to create mouse over definition boxes or boxes containing more information.
Divi Logo Swap – Gives you the ability to have more than one size of logo throughout your site.

Aspen Grove Studios
Divi Switch – A plugin that provides you with dozens of switches to helps perfect the appearance of your website.
Testify – A fantastic full featured client testimonial system. The system allows your clients to submit a testimonial via your site, you then approve it, and it automatically goes into the rotation throughout the site.
WP and Divi Icons (Free Version) – Adds over 300 Custom Designed Icons to the Divi Eco System. This one once fully tested is on the list to be upgraded to the commercial version which contains more than 2500 additional icons.
Option Features
Not every website every feature or function. Having plugins installed that are turned off can effect your site performance especially if they are larger ones.
In projects where you require additional features we proudly suggest the following plugins.

WordPress Client Portal by Web Portal
If you would like a feature rich client management system seamlessly integrated into WordPress then WP-Client is for you.
If your business needs a better channel to communicate with your clients then WP-Client is for you.
This feature-rich system allows you to create an extremely flexible client management system which allows you to assign various staff members to each client or ticket. For example the customer representative / sales person, a service person, the technician actually working on the challenge can all be assigned. Thus keeping all communication for everyone that is involved in one place.
Photos can be uploaded by the client to allow your staff to see what the client is seeing and so much more.
Below is just some of the many built-in features.
Easy Integration
Designed from the ground up to integrate into your existing website. WP-Client uses a combination of shortcodes & your existing theme.
Highly Customizable
Easily enable or disable functions, control permissions, create templates, customize the design, colors, layouts, logins, emails & more…
Private & Secure
A private portal & login are created for each client automatically, and all components & files are only accessible by you & your client(s).
Estimates & Invoicing
Create customized & branded Estimates & Invoices that can be viewed/paid online, or send via email attached as a PDF.
File Sharing
Advanced file sharing > Client file upload, Client file download, File categories & filters, remote file storage & more…
Client Managers
Assign each Client to their own Client Manager & funnel information exchanges to the proper place in your organization.
Developer Friendly
Complete set of documented hooks that allow developers to customize and integrate WP-Client to fit their needs.
Private Messaging
Private messages with clients from client portal are emailed to the proper contact. A chained record of messages is kept for clarity.
For more information or to purchase a one of the licenses levels please click here.